If You're Looking For a 5 Star Furnace Replacement, You've Found It
A popular choice, furnaces are also a responsible investment and a trustworthy heating source. Installed correctly, they can provide years of reliable heating. AirComfort Heating and Cooling can set you up with your ideal new heating system in the Fremont and Columbus areas.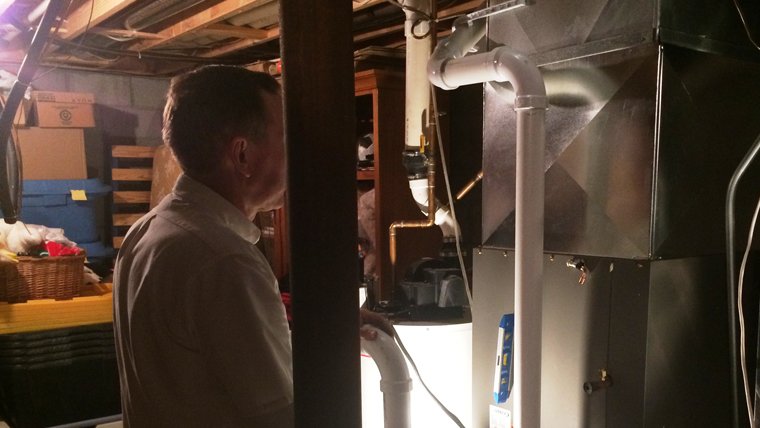 A Great Installation and High Efficiency Go Hand in Hand
A quality product will take you a long way, but did you know the installation process has a lot to do with it? A professional installer can ensure every step is completed properly to provide you with sufficient, reliable heating and lowered energy usage.
We can promise you:
Proper Sizing – A furnace that is too big can cause uncomfortable heat and "short cycle" which leads to greater energy use. One that is too small will not heat adequately.

Tried and True Methods – Each manufacturer has directions for optimal installations, which is something our installation expert will follow exactly for your new furnace.

Fewer Breakdowns and Higher Efficiency – If your furnace is installed correctly, you should be problem-free and enjoy efficient heat for a long time. Having annual maintenance will extend time until a repair by keeping your system in great shape.

Safe Ventilation – If not installed properly, a furnace can cause injury or even death. We avoid any risk to bring you heat in the safest way possible.
Text

AIRCOMFORT

to

22828

to Receive
Our Monthly Newsletter, Safety Bulletins and Special Offers!
Relax With Customer-Oriented Service
At the end of the day, AirComfort Heating and Cooling wants to provide a positive overall experience. We have focused on four main areas of customer service to provide this to the Columbus and Fremont areas:
Expertise & Experience – Over 30 years of service and a combined experience of 125 from our founders have supplied us with the backbone to deliver expert HVAC services.

Professionalism – Drug tests, background checks, and ongoing factory and industry training ensure we get and keep quality staff.

Upfront Pricing – Never be surprised by a random cost.

Commitment – A commitment to excellence drives us to always strive for the best for both our industry our customer reputation.