Get a New Heat Pump That Hits the Mark
When it's time for a new heating or cooling system, more and more Fremont and Columbus, NE residents are turning to the reliability and dependability of a heat pump. What makes a heat pump installation the prime choice for warmth in the winter and cooling air in the summer?
These energy efficient systems do not pollute the environment, are convenient and clean and they add to the overall value of your home. Also, they do not produce dry air when heating so you'll have less of a need for a humidifier to moisten your home's air.
At AirComfort, there are three main factors that we believe go into the perfect heat pump:
AirComfort includes you in every step of the heat pump installation process in Fremont and Columbus.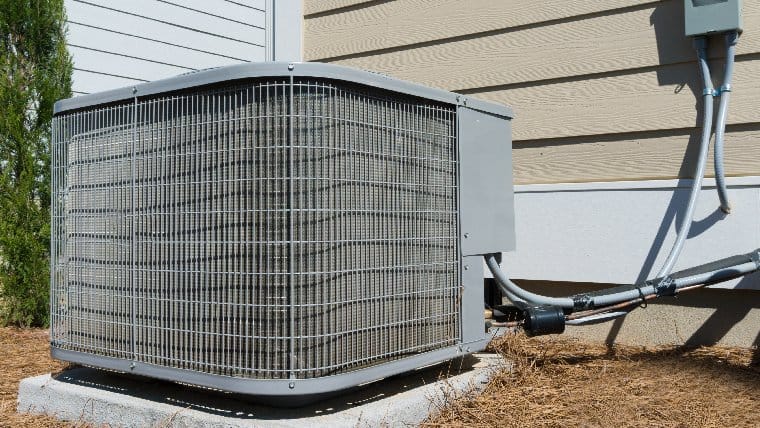 We Know the Right Products
Our product recommendations are based off of knowledge of what has worked for the community regarding performance, longevity, features and more. Because of that, Lennox and Amana* are our go-to heat pump brands. We know the ins and outs of every Lennox and Amana heat pump to provide you with a by-the-book installation, done right the first time.
Our relationship with these brands and with our technicians translates to a quality replacement.
We are also here for you as your HVAC company.
Text

AIRCOMFORT

to

22828

to Receive
Our Monthly Newsletter, Safety Bulletins and Special Offers!
AirComfort Covers Your Best Interests
A heat pump replacement is a big decision, and we treat it as such. Our goal is to give you the best recommendations and solutions. We even provide financing options to help you make the right decisions.
We pride ourselves in:
Honest service with no surprises

Dedicated staff with criminal background checks and drug tests

Over 30 years of industry service
Ready for a quality new heat pump? Call us today. In Columbus, call us at 402-205-5030 in Fremont, call us at 402-205-5060.
* Amana only available in Columbus