Many Options in the Fremont and Columbus Areas. One Choice
When you can choose from countless service companies we want to make one choice simple: AirComfort Heating and Cooling is your heat and air conditioning repair, maintenance and installation company.
We are built from qualities that make us stand out:
Our SuperStar Pro Techs
Often our techs are requested on a first name basis. That's because they are familiar with your systems, your family and your comfort needs. It makes us proud and honored to have such dependable super star technicians to provide the finest service to our customers. Rest assured, you are working with the finest heating and air conditioning professionals in the business the moment you call us.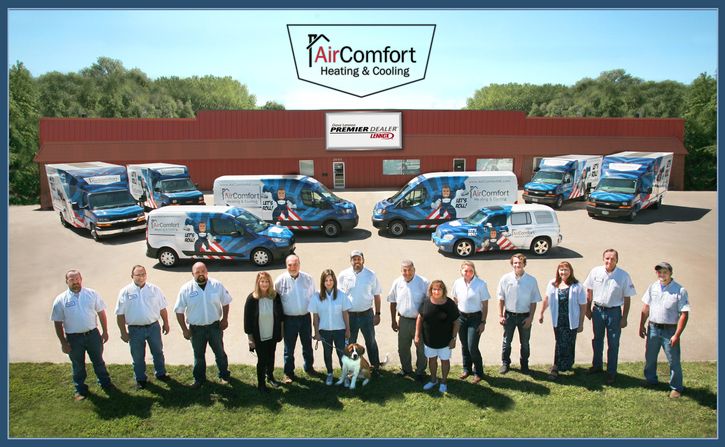 Awards
Service Nation Alliance Extraordinary Outlook Award Winner
PHC Magazine Featured Contractor
International Service Leadership Reaching for the Top Award Winner
Fremont Area Chamber of Commerce Workforce Game Changer Recipient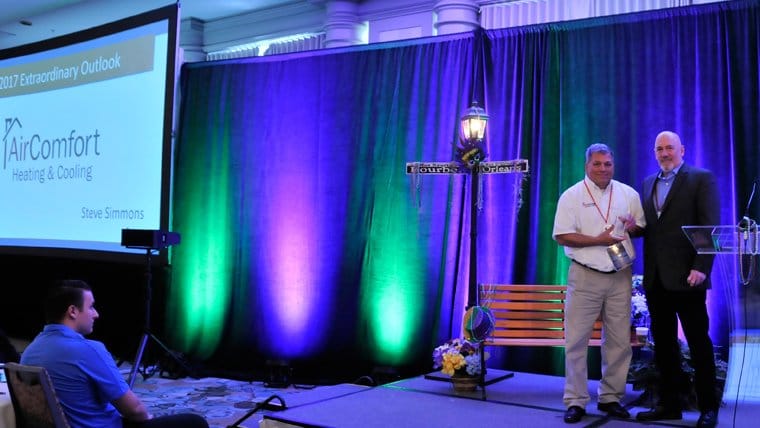 Text

AIRCOMFORT

to

22828

to Receive
Our Monthly Newsletter, Safety Bulletins and Special Offers!
We have a great foundation of over 30 years of service to Columbus, Fremont and the surrounding areas.

Under the direction of Bart Bosco and Steve Simmons, AirComfort brings you over 125 years of combined experience in keeping you safe, comfortable and worry-free at your home or office.

We are dedicated to providing the best possible solution for your home or business. "We are committed to do the job right the first time!", states Bart.
Professional Service
"For every interaction you have with our company, we want you to feel that the level of professional service and care received far exceed the dollar value of what you paid for our service" states Steve.

That's why everyone at AirComfort undergoes random drug testing, a criminal background check, ongoing factory and industry training, and graduates from our own "Customer Care College".
No Surprises
There is no guessing about your repair cost. Before service is performed, your technicians will provide an assessment of issues and costs, and ask for your approval prior to any action taken.

We then provide an invoice at the time of service. No surprises. Also, if you need a new system we provide clear, straightforward proposals. You agree to the proposal and only pay for the agreed upon costs.

No hidden fees! We want you to rest easy with your selected service company, AirComfort!
Your locally owned and operated AirComfort team is available 24 hours a day, 7 days a week. Your calls will always be answered by someone with an interest in solving your concerns.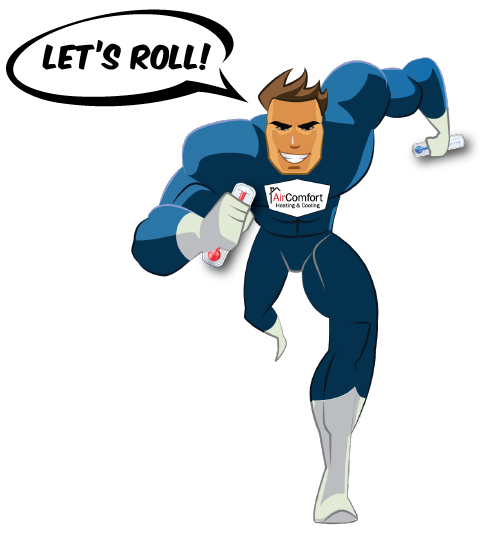 Community Matters to Us
St. Jude Children's Research Hospital – We support St. Jude Children's Research Hospital as a Partner in Hope. More information below:
St. Jude's Children's Research Hospital
St. Jude's Children's Research Hospital
Rebuilding Together – We also support Rebuilding Together. Rebuilding together strengthens the lives of people in our most vulnerable communities by providing low-income homeowners with critical home repairs.