Enjoy the Benefits of A Heat Pump
Heat pumps are the choice for those looking for efficient heating and cooling in every room of the house. If you're looking for a big jump in comfort with one simple installation, AirComfort Heating and Cooling is here to assist you with a new heat pump.
Find a Unit With High Efficiency Ratings
One of the biggest considerations in a new unit is efficiency. For a heat pump, there are two ratings: Seasonal Energy Efficiency Ratio (SEER) for cooling and the Heating Seasonal Performance Factor (HSPF) for heating.
SEER can range from 13 – 21, and the higher the number the more efficient. An HSPF over 8 is considered an efficient rating.
The brands that we work with all carry high efficiency options. If you're looking for additional features, we can help match you with exactly what you need.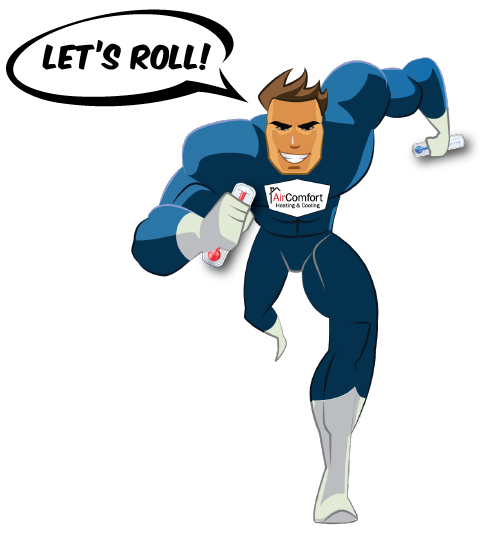 Get the Perfect Size of Heat Pump and Expert Installation
Getting a heat pump replacement or installation isn't all about choosing a product. It is very important to have it properly sized for your home so that the unit can function to its full potential and avoid wasting energy. We provide professional heat pump installations to help you get the most out of your new product experience.
We also offer geothermal heat pumps for those looking for environmentally friendly options.
Let the Pros Do All the Work For You
We will not only get the job done, but we will do the job right the first time. With Air Comfort Heating and Cooling, you can relax knowing we have:
Background checked, drug tested technicians

30 years' experience in the Fremont and Columbus areas

Immeasurable respect for our customers